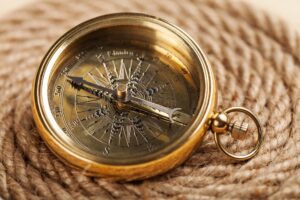 What To Look For When You're Making A Marine Website Design?
Working in the 21st-century requires that you have an online presence. Even the marine industry needs a website to advertise their products and services.
Most importantly your website must have good directions to get your vistitors to contact you about your product or services.
What are the important things to consider in a best marine website design?
The website design depends on the industry that you are in. For example a shipyard builder will have a different website than a fishing charter or a yacht charter business. But let's start with the basics that you need for any marine website design.
To start, you need a homepage, a services/product page, a blog, FAQ page, contact us page,  about us page, and any reviews you have on a testimonials page. Let's break down each one of these pages and let you know which each one of them is for.
1. Home Page
You never have a second chance to make a first impression. So it's important for your first time visitors to have a good impression of your website and want to and be able to learn more about your marine business. Your marine website design should be carefully considered and have a consistent message to get your visitors to perform the results that you want. Which is contact you about your product or services.
Branding is your most important objective on your homepage so your company logos and brief contact information should be front and center. You also want to deliver a brief message about what your company,  product and/or services are about.
This should be above the fold, it should be simple, easy to navigate, and explain your corporate identity.
Making it easy for your visitors to navigate your site is paramount. If your visitors get lost or frustrated they will leave and not come back. Menus should be simple and clear and in standard locations like at the top of the page. It's also applies to drop-down menus, footer bars and all the interlinking on your website. 
2. Services Page
The core of your business website, this is where are you tell your visitors what your business is about and any products or services that you offer and  possibly a price point.
A good strategy is condensed version of all your products with a link to each page explaining each product or service benefits and features. You are not available 24/7 so your copy should be compelling and thoughtful.  Information you should provide should be details so your visitor can get all the information they need because they don't want to wait for your office to open.
Marine marketing fast track- : Use bullet points where ever possible making your page easier to scan for mobile users.
3. About Us
An often overlooked but important part of your website is the about us page. Developing trust with someone you have never met online is a difficult task. Explaining a little bit about your history and your industry experience goes a long ways to developing that trust.
Your about page is also important to set you apart from your competitors. It allows you to explain your USP (unique selling proposition) And you want to do all this in a way that's cohesive and relates to your customers and visitors.
Another important use for your about page is to give your business a personal touch. You should have some portraits of your team and a brief bio about each.  Putting a face to the name of your  higher public profiled employees, like sales and support is important.
If you contribute to any charities or fundraisers this is a good place to put  that information.
4. Blog
Your blog is your data center of your website. Your customers and visitors are always looking for a current and up-to-date information in your industry. By providing current, regular information about your marine based business you establish yourself as an authority  on topic. This is another way you can build trust with your new website visitors.
When you provide regular updates to your website, this also helps with SEO (search engine optimization) which will help you generate more website visitors to your website.
Make your content easy to share with social icons (this also helps with the SEO) and post your new content to your social sites and newsletter  as well.
A well written blog should be engaging and interactive and share your best related pictures.
5. Contact Us Page
After you've created all the content for your website you want your visitors and customers to be able to contact you. Your contact page is your primary page for contacting you and should have contact information scattered through your site. On your about page, in your footer and your menus.
Contact page should have your company name, physical address, email address and a fax number and emergency contact details if you have them. Having an embedded Google map and your business hours is helpful as well.
6. FAQ Page
To save time and resources it is recommended to have a frequently asked questions page. This page will have a list of commonly asked marine business questions and answers them allowing your website visitors to get the answers that  they need. This creates a better user experience develops trust.
7 – Testimonials Page
Having reviews or testimonials from previous customers will help build trust with your new website visitors. Potential customers are more likely to buy if somebody has posted a positive review previously. You can have a page dedicated just for testimonials or reviews but you can also share some of them on your homepage and about page.
Marine marketing fast track- posting your reviews and testimonials on social websites will help your website visibility and SEO.
Other pages that you should have are a terms and condition page, privacy page and any information about your warranties and/or guarantees.  These should be linked in your website footer.
These are seven required pages for your website but there are some other features to consider to make your marine website design complete.
Marine Website Design Added Features
– Public Calendar – show your visitors what's happening with your business. Post any tradeshows or events that allow them to sync with their own calendars
– Forms – A well designed form makes it easier for your customers to contact you and/or sign up for your newsletter
– Hyperlinks – hyperlinks are links to other pages on your website and make website navigation easier
– Sitemap – A properly coded sitemap is  more important for SEO  but it also helps your visitors navigate your site easier
– Search Bar – if you have a large site it is recommended to have a search bar to help visitors find the information they need quicker
If you are too busy running your Marine Business and  don't have time to build a proper website.  Marine Marketing can help you build a responsive website that will convert visitors into more  customers and profits.
We have experience with marine industry website design, marine designer digital marketing, and best marine website design. So whatever your project is, feel  confident that we can get it done for you on time  and on budget. Contact us today about building your new marine website.