Are You Frustrated With The Ranking Of Your Local Business SEO Results?
Are You Tired Of Being Barraged By SEO Advertising In Email And Facebook Ads And Don't Know Who to Trust?
Are you ready to take your local business to the next level? All you need is your email inbox to fill with customers and the phone to start ringing.
You know that people are searching online for everything in 2018 – including your local business services, and that ranking well on Google search engine results is critical to winning new customers.
And you've done everything the so-called local business SEO experts have told you is necessary to raise your website to the top of the search results. You may even have shelled out big bucks to other companies that promised quick results.
But when you search online and see how much better your competitors are doing – especially local business owners that have poor websites and bad customer service –And you ask yourself, why they ranking and you're not?
At Abcourt Media – We get it.
We know the frustration of wishing you knew a few fundamentals for SEO for local business, or what you need to improve your rankings and knowing that with more online marketing resources and time you could prevail.
We are constantly approached by local business with questions about local SEO, social media marketing, the value of organic search rankings vs. Google Adwords, and a variety of other local business SEO strategies.
That's why Abcourt Media is here:
Our mission statement is to offer exceptional local business SEO exclusively for local business at a competitive rate. And that's why we want to give you the exact SEO steps you need to rank on page one of search engine result pages (SERP's) – for free.
If you are willing to invest some time reading a tailor-made audit of your local business website that you can review at your leisure, we'll show you what makes Abcourt Media different.
We'll show you specific areas that are hurting your site's performance, and reasons why other practices outrank you.
We'll show you the steps we can take that actually moves the needle with local business website rankings.
And we'll give you a customized proposal tailored to your website and local search market.
Regardless of what you choose to do with our proposal, you'll be left with a written diagnosis and treatment plan that includes some smart, actionable steps for improving your local business.
THE TRUTH ABOUT LOCAL BUSINESS WEBSITE OPTIMIZATION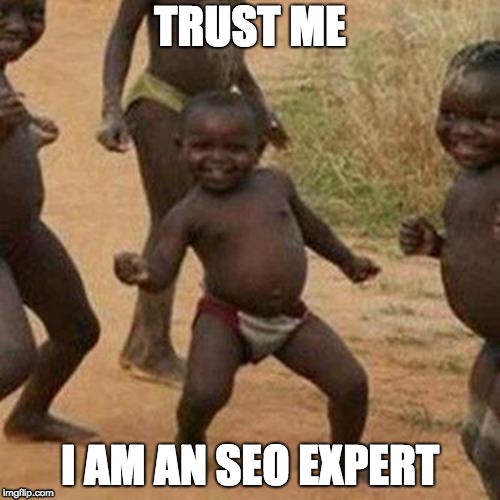 It typically takes years to build up your local business. But almost anyone can create a website and call themselves an expert in local business SEO in days with no evidence to back up their claims.
There are hundreds of online courses and training seminars that offer to teach people with little or no technical experience how to start an online SEO business. And most of them encourage their "students" to target local business owners.
That is why you or your office manager are likely barraged daily with unsolicited emails and targeted Facebook advertisements offering expert services to get you to the top of Google page ONE.
For many local business owners, SEO is a nebulous subject, and hiring an SEO agency they can trust to improve their rankings is a challenging assignment.
Is it possible to discern the professionals SEO agencies from the fakes? Or is the whole SEO industry just spam? or a scam?
The sad truth is that there are tens of thousands of unqualified search engine "professionals" around the world and hundreds more who say they specialize in local business marketing.
Hiring the incorrect SEO Agency is at best a waste of your time and money, and at worst can actually damage your website rankings and/or your domain name.
The bad SEO agencies are all doing at least one or more of the following SEO practices:
Using outdated tactics
Violating Google's search marketing guidelines
Farming out all of their optimization work – from beginning to end – often to overseas ranking mills
Following the same generic checklist for every local business, regardless of what client's actual needs are
Taking your hard earned money without giving you good results
We regularly hear horror stories from local business owners who have invested time and money in the wrong SEO agency or company, and end up worse off than before they started.
And we know why that happens:
There are many components to a good marketing SEO campaign. It is a challenge to do them all correctly:
Monitoring Google's continual algorithm changes
Understanding new optimization and web technologies
Testing content marketing strategies, identifying trends, and analyzing results
Creating local business-focused strategies that are both affordable and manageable
Discovering the best local search terms for a specific area
Reverse engineering the competition and creating a strategy to dominate them
Excellent copy and article creation that attracts your ideal local business client
Being mobile compliant
Executing these plans Successfully!
In the end, search engine optimization takes time (months sometimes), concerted effort, and often is either baffling and/or frustrating.
Search engine results have no definitive set of guidelines or rules.
Magic Ranking Bullets or the Secret Google Sauce does not exist.
The most effective search engine optimization for local business requires diligence, reverse engineering, proprietary processes and clever innovation.
Abcourt Media delivers all the above to our clients. That is our promise!
What Google Says You Should Look For In An SEO Agency
Google is the prominent player in the online search market, and they are the ones setting the rules of the game for getting leads and buying customers online. Google also provides great advice to help local businesses local business SEO marketing firm.Watch this short video from Google Webmasters that explains what to look for in search engine optimization agency in 2018.
What Sets Abcourt Media Apart From The Competiton?
Expert Search Optimization Services – Exclusively For Local Business

With Google Map Pack now on the front page and Google Adwords, the available space on Page one of the organic search results is getting smaller and smaller. That why it is imperative to work with an SEO agency that is experienced and qualified to work with small business owners. At Abcourt media we only work with local business owners. Our goal is to build our clients' businesses by positioning their websites to attract new leads and customers.

We know you aren't looking for just any customer – you want to attract the attention of your ideal customer. Our SEO strategies for local business owners are designed to enhance your online presence and heighten your Internet marketing efforts to maximize your ROI.

The best way to do that is to understand your local business market really well and to recognize the nuances of local business searches from one area to the next.

Our team is always focused completely on ranking sites in the world of local business, which gives us the edge on what potential buyers are searching for, and how to make sure your website is the one they locate in the search results. Abcourt Media specialize's in local business SEO.

Local business SEO is all we are working on – all day, every day.

Full-Service SEO Marketing Agency – Our Experts Do The Work

The Abcourt Media team is a collection seasoned professionals with a wealth of experience. We don't farm work out overseas. Our website SEO specialists are experts in on-site optimization and the latest organic search ranking strategies. Our writers offer quality content creation that will engage visitors. If you need Google AdWords campaign management or social media marketing our team can create your ads, offer guidance on ad spends, and give you campaign reporting that you can understand. And we have an excellent website design team that can handle existing website redesign projects and also new local business website development.

We offer all the digital marketing resources necessary to enhance your online presence and give you the practice growth you are looking for.

Custom Ranking Campaigns – Tailored To Your Small Business

We don't offer generic packages for local business because no two businesses and no two cities are alike. Instead, we tailor each proposal to fit a specific local business in a particular market.

And once we go to work for your local business, we pour ourselves into helping you out-rank and out-perform the other local businesses in your area.

We Work For You – Not Your Competition

Many providers work for practices across the street from you! That sounds like a conflict of interest to us, so we offer exclusive agreements, working for only one local business for each particular area and city.

This guarantees that we will be your SEO consultants, and our goal will be giving you the top rankings in your market.

No Long-Term Contracts – We Don't Lock You In

If a company makes it hard for you to terminate their services, what does that say? We feel our performance is our contract, so if you aren't happy with our work you can cancel at any time with no penalties or termination fees.

Thorough Local Business Website Analysis – For Free

We are committed to providing exceptional results for our clients and believe that starts with a thorough website analysis.

It is so important to us to offer a campaign that is specifically tailored to your local business and market that we will start by pouring over your site, and delivering customized website analysis, for free.
What's Included In Your Website And Market Audit
There are a number of automated tools out there that will scan your website and give you an optimization score. Many do deliver some value and will show you how your site measures up to a generic list of ranking attributes.
But following a generic website score will give you generic SEO results.
Our custom website audits are done manually and involve one of our SEO experts reviewing your site, market, and online competition.
Here are some of the things we examine and report on as part of our SEO report:
Domain age and history – While not a huge ranking factor in 2018, older and more established sites tend to do better. Google has been known to limit the ability of new websites to rank. We look at the age of your site, and also research previous iterations of your web presence to get a feel for the evolution of your website over time.
Site platform, hosting, and content management system – Not all websites are created equal, and the details under the hood of your site matter. Different website platforms allow for varying degrees of optimization, so we look at the CMS (WordPress is a good example) used to create your site to get an idea of what options we will have to improve it. We work on a variety of different web platforms and know how to make the most of your Internet configuration. Mobile compliance is another ranking factor in 2018 and we ensure that your website meets all the search engines criteria.
XML Sitemap, analytics tracking, and schema markup – We look at these elements to make sure Google can properly crawl your website, track your incoming traffic, and properly locate and categorize your business. Proper schema markup tags are so important that Google has a markup testing tool to help developers properly use it. But we still find a majority of local business's websites – including many that have hired companies that claim to specialize in local business – are not using the right schema tags.
Title tags, meta descriptions, and image alt tags – The content on your website is the primary factor in which search terms you will rank for. In our analysis, we go below the surface to make sure the underlying elements are tuned to properly target the best search terms. This attention to detail is one of the things that sets us apart from other providers.
Proper header tag hierarchy – Unfortunately, most people who design websites for local business are concerned with the visual appearance, but either do not understand or do not care about the fundamentals of proper search engine optimization. The best sites strike a balance between appealing to potential clients and also structuring your content to be easily read and understood by the search engines. Our website audits look for areas where your site has neglected the latter at the expense of your rankings.
Page interlinking and siloing – The relationship between the pages on your website and how they are linked together affects how well each one will rank. Unlike web designers that are just focused on appearance, we look at the big picture of your website, to ensure you are getting the most out of your content and incoming links.
Site performance optimization – Another critical factor in proper optimization is user experience. Google knows the best website content in the world is useless if it takes too long to load or is too difficult to navigate. If your site is too slow or too confusing visitors will leave your site and look at the next competitor on the list. Google cares enough about site speed to create their own tool to let you measure it. Shouldn't your company include that in their optimization?
Content uniqueness – It is very difficult to convince Google that your site is the best answer to a local business search in your area if it is built using the same stock content that exists on a thousand other local business's websites. When it comes to content marketing Google is very harsh on duplicate information, so we check to make sure your designer didn't just slap together a site using boilerplate text.
Improper category and tag configuration – Duplicate content on your own website is a problem that is often overlooked by other SEO companies. Often the default configurations of content management systems like WordPress can make Google think you are posting the same content on multiple pages. We look for these kinds of internal mistakes that can kill your rankings.
Redirect problems and broken links – Often when you upgrade your website to a new design URL's change. If your site designer doesn't manage the change properly it can lead to missing web pages or redirect loops that Google will notice.
Social media property setups – Having pages for your local business on sites like Facebook and Yelp are critical to ranking success. We look at your properties on the primary social media sites to make sure they are set up properly.
NAP consistency – A key element in the Google map rankings is name, address, and phone number consistency across a variety of citation sites. Small differences – like different usages of "Suite" and "Ste" can make a difference. So we look to make sure you are saying the same thing about who you are and where your local business is located across the Internet.
Algorithmic and manual penalties – Frequently local businesses will contact us because their rankings drop suddenly and dramatically. In some cases they will disappear completely from Google, meaning they are invisible to prospective customers searching online. Sometimes poor or shady ranking work will lead to a penalty from Google that will trash your rankings and tank your visibility. Our analysis will look for the telltale signs of a penalty, and explain the reasons if we find them.
Backlink profiles, site authority, and toxic links – Google revolutionized the search engine industry by looking at links from other websites as a sign of popularity. Their organic algorithms have changed significantly over time, but links have remained a primary factor in the ranking puzzle. Google's local search formula has added new link building and website design factors into the mix. Our in-depth audits go beyond your website to examine which sites are linking to yours, how they are utilizing anchor text, and whether some links are hurting you rather than helping.
Market keyword research – People from different parts of the country talk differently. As a result, local business search terms vary from one city to the next. We want to maximize the number of potential customers visiting your local business website, which means we need to know which search keywords are used most often in your area. Without that, it is impossible to properly optimize your site to maximize your rankings. Our exceptionally thorough keyword research is one aspect of our work that allows us to deliver superior results to our campaigns.
Top competitor research and analysis – Over 91% of searches never go past the first page of results, and there are a limited number of spots on page 1. The only way to get there is to push past the local businesses that are already there. That is why our audits look at your competitors for the better local business-related keywords in your area. Understanding your competition's website strengths and weaknesses is critical to estimating the cost and time frame for a successful ranking campaign.
Mobile Ready — Google is already changing their algorithm for 2018 and is ranking websites according to their mobile readiness. Mobile search has substantially increased in the past few years and has passed desktops for search. For example, this website is HTML5 compliant which means it is mobile ready. Here is Google's site to test if your site is mobile friendly
Take Your Local Business Marketing To The Next Level
Abcourt Media is the answer if you are ready to find the right solution for your online visibility problems, to stop worrying about whether or not you have the right local business SEO strategy, and if you are ready to see real search results improvement and continual growth. Abcourt Media knows that local business SEO requires dedication and effort and only wants to work with the right small businesses. So after we do your free website audit we ask a few questions first to make sure you are the right client for us.
If you're ready to get started with a reputable local business SEO company, contact us today to start your website audit and interview process.