Wondering How To Optimize Your Google My Business Page For 2020?
Google has made some exciting updates to Google My Business for 2020 that will help you rank better in Google Local pack, Google Local Finder, and Google Maps.
Let's get right to it then, First, you need to claim and verify your Google My Business Page (GMB) if you haven't already. You can do that here

If it looks confusing do not be discouraged. We will show you step by step how to optimize your Google My Business Page for 2020.
Once logged in Google will ask you to fill out a variety of information including business name, physical address, business hours, and contact information.
New for 2020 is the ability to make short blog posts on your GMB page.
Many businesses claim their GMB page and then forget about it. Not a good policy as GMB page offers a plethora of ways to make your business stand out from the competition. And with web users having the ability to update your GMB listing it is vitally important to monitor regularly.
This is a view of your GMB dashboard after you have filled out the necessary information when you logged in.
Click each Item on the left-hand menu and fill in as much information as you can in each.
Pro tip: Before you upload your photos, rename the photo file name to your targetted keywords for your business. 
Google My Business Posts
Once your account is verified you can make Google My Business Posts. GMB Posts are almost like "mini-ads" or "social media posts" that show up in Google search in your Google My Business listing (in the Knowledge Panel and on Google Maps).
To make a new post click on "Posts" in the left-hand menu.
Make your Google My Business Posts unique by adding an image, a call-to-action (CTA), and even including a link to another page or website.
Need a few GMB Post ideas?
Have an upcoming event?  you can set up an event Post with a date and time, then add a link to the registration page.
Planning a sale to move inventory during a specific time? Create a "sale" event Post.
Have some awesome content on your blog? Promote it by adding a short description and link to the post on your blog.
Want to feature a new product? Show a picture of this cool new product and link to where people can buy.
Celebrating holidays?  Give potential customers a holiday message Post.
The possibilities with GMB Posts are endless!  Stand out in the search results by showing updated news in your business' Knowledge Panel.
Pro tip: Add images to GMB posts to stand out but make sure the image displays properly after being cropped. Play with image sizes to get the best results!
Emoji Search
Google is now including "emojis"  in search.  Trying adding relevant emojis to you GMB posts. If you serve pizza include a pizza emoji, or burgers? add burger emoji.
Don't add too many emojis as your post will look unprofessional.
Not sure how to add emojis? For Windows users, it is Windows key + the "." OR ";" key at the same time on your keyboard.  For Mac users, it is Control + Command + Spacebar at same time.

Caveat: Emoji search is still new so not confirmed if adding emojis will impact your search results.
GMB Posts stay live for seven days after they are posted. They will still be visible in your GMB account after seven days but will not display in search results. (However, the old Posts still appear in your GMB listing — they're just pushed down by the new Posts.)
Google will send you emails asking you to update your GNB posts regularly.
Currently, hotels and B&Bs are not allowed to make Posts. That may change sometime in the future, so stay tuned!
Booking Button Feature New For 2020
Google has made it easier than ever for your customer's and potential customers to book directly from your GMB listing.
If you use integrated scheduling software Google will now include a button on our listing to take customers directly to your appointment software.
Have an account with one of Google's supported scheduling providers?  then the booking button is automatically added to your GMB listing in the left-hand menu. Take advantage of this integrated GMB feature if you use these booking providers. Adding new customers will be a much easier going forward.
Messaging Clients
Also new for 2020 in an ability for your customers and clients to message you from your GMB listing.  Available only in the USA now, but might be available to other countries later.
While still in its infancy,  messaging is only available to mobile web users and is not available to a mobile app or desktop users. Searcher also won't see the Messaging option in the Knowledge Panel or on Google Maps.
Currently, customers can ONLY  message your business is if they perform a mobile web search on Chrome.
To get started all you need to do is confirm your phone number from the "Messages" link in the left-hand menu.
You can also add an auto-reply message as well.
Once your phone number is confirmed a button to text you is automatically added to your GMB listing.
If you don't want text messages sent to your personal phone number, you can download Google's Allo app. When you set up your Allo account, use the same phone number connected to your GMB account.
Now when someone messages you, the message will be sent to the Allo app instead of appearing alongside your personal text messages.
Keep your personal and business text messages separate with the Allo app.
GMB Questions & Answers
Also new for 2020 is Google My Business Questions & Answers.
It is just like it sounds, it lets searchers ask you questions directly from you GMB listing. Currently only available in the USA but Google plans to expand to other countries soon.
Being proactive and creating a Frequently Asked Questions list to preempt people's questions is suggested.
Pro tip: Google allows upvoting questions to make them more visible. Have a particularly important question, go ahead and upvote it.
WARNING: It's important to monitor your GMB listing and make sure you answer questions quickly and ensure that if someone else answers a question, that the answer is accurate. If your competitors are abusing your GMB listing's Q&A feature, reach out to the Google My Business support forums.
If you have any further questions about Google Questions & Answers? You can read Google's Q&A guidelines.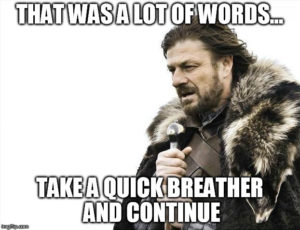 Google My Business Reviews
GMB online reviews are known to impact search result rankings, consumer trust, and click-through rates. According to BrightLocal's 2017 Consumer Review Survey:
97% of consumers read online reviews for local businesses in 2017, with 12% looking for a local business online every day
85% of consumers trust online reviews as much as personal recommendations
Positive reviews make 73% of consumers trust a local business more
49% of consumers need at least a four-star rating before they choose to use a business
Responding to reviews is more important than ever, with 30% naming this as key when judging local businesses
68% of consumers left a local business review when asked — with 74% having been asked for their feedback
79% of consumers have read a fake review in the last year
If you follow Google's guidelines for Google My Business reviews, you can ask your customers for reviews. (However, if you violate any of these policies, your reviews could be removed.)
Here are the new modifications Google made to their guideline to deal with Conflict of Interest from disgruntled employees and malicious competitors. You cannot do the below listed:
Review your own business
Post negative comments about a current or former employment experience
Post a negative comment about a competitor to manipulate their rankings
Yelp Vs Google Reviews
Unlike Yelp, which is strongly opposed to businesses asking for reviews, Google does allow businesses to ask for reviews ethically.
Ethically just means offering no bribe or remuneration for a review.
The best thing to do when you receive a review, good or bad you the business owner should respond quickly and in good taste. Always accept responsibility for any reviews, good or bad.
The customer is always Right!
So what should you do if you receive a negative review? First thing is to relax, we all have our off days and some customers are never satisfied.
The correct way to deal with a negative review is with courtesy and respect.
Pro tip:  Asking for a review on Google is very awkward. To make it easier for your customers give them a direct link to your GMB listing so they can leave a review online for you. Click here to read more on creating a link for your customers to leave a review.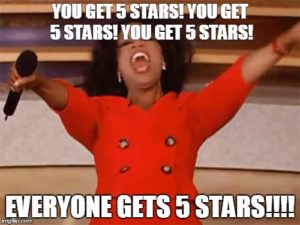 GMB Photos And Videos
Do You Want your GMB listing to stand out amongst the competition in the search results?
If yes, add complementary and quality pictures and videos of your business to your listing.  Pictures are worth a thousand words!
Marketing data has proven time an time again that photos and videos convert better than any other medium. 
Photos and Videos do not have to be done with professional photographers and video production crews either. Some of the most viewed photos and videos are made with a smartphone.
Adding photos and videos of your business behind the scenes is another way for you to build trust with your customers. Your customers can add photos and videos as well and these can add to your overall trust value.
Adding photos to GMB has been available for quite a while but adding videos is still quite new.  30-second maximum videos can be added to your GNB listing the same way you add photos.
Google My Business intuitive dashboard makes it easy to add either photos or video. Just click on the corresponding tab, select a photo or video on your computer or phone and click upload.
Pro tip: Before you upload your photos or videos, rename the file name to your targetted keywords for your business. 

Make sure all photos and videos are about your business. Google has the right to remove any photos or videos it deems are too promotional or not related to your business.
Google has given us some general Google My Business Video Guidelines to follow:
Duration: Up to 30 seconds long
File Size: Up to 100 MB
Resolution: 720p or higher
As an added bonus, Google will give you a Videos subtab that shows up on mobile devices, once you have two or more videos on your GMB listing.
Add Services And Menus To GMB
If you are a service business GMB has a great new addition for 2020.
Its called the Services List and allows you to add your services and prices in a menu on GMB listing making it easier for your potential customers to see what your business has to offer.
Currently, Services List is only available in the food and drink, health, beauty, and other services businesses that don't have a third-party "menu" link.
Again GMB intuitive dashboard makes it really easy to add services and prices. Just click on "Info" in the left-hand menu. Scroll down till you see Services, click there and add your services and prices.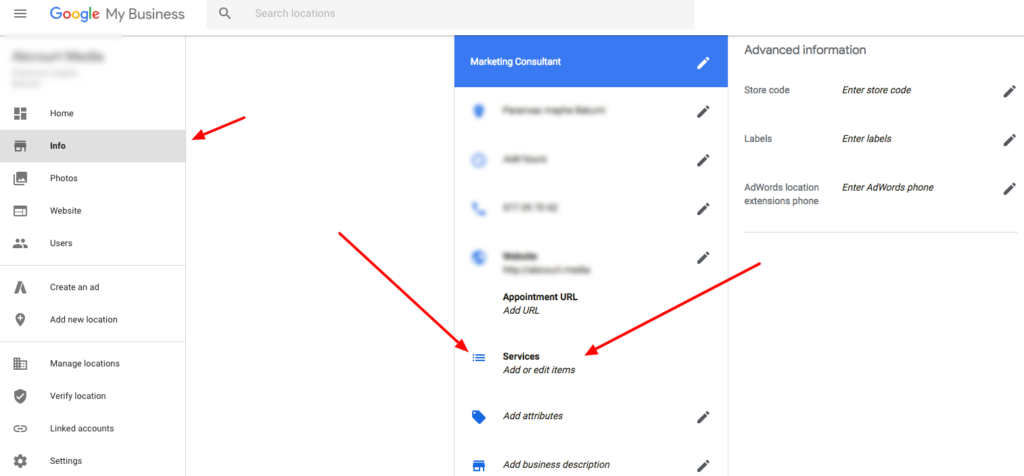 Business Description In GMB
2020 is also the year that Google My Business added business descriptions to business listings. Google recently announced this through their Twitter feed and the response was positive.
Per usual Google has provided some guidelines for the business description.  Google Business Description Guidelines. It's important you follow the guidelines because Google does review your Business Description.
You only have 750 characters (and only 250 of those show up in the company's Knowledge Panel), so you want to make sure that every character counts. Take care to list business name and important keywords towards the beginning of the description.
The business description appears at the bottom of knowledge base under reviews on a desktop and you need to click About on mobile search to see business description.
Maximizing Your Results From Google My Business in 2020
Google is always looking for ways to improve the search results and the engagement of searchers.
You the business owner should be proactive in keeping informed of changes in GMB and should be optimizing all new features being added.
This helps your customer engagement and helps you rank higher in the search results leading to more traffic, sales and ultimately profits.
If you are too busy running your business and would like have a professional SEO agency look after the details please contact us today to receive a no-obligation quote.